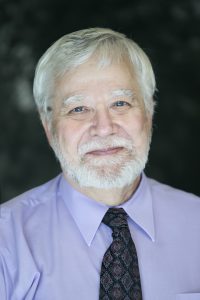 Luverne Hoffman retires after a momentous career.
In 1979, Luverne was hired as the Administrator of West Wind Village, formally known as the Villa of St. Francis. In 1984, following five years as administrator of the Villa of St. Francis, Luverne created and became the CEO of St. Francis Health Services. What followed was a remarkable expansion that began with development of a powerful strategic plan and mission.
Luverne's vision, along with a trusting and wise governance board, created the MN based health care system. Today St. Francis operates 13 skilled nursing facilities, 10 housing with services centers and 78 community and residential group homes. Our 2600 employees provide services to 786 residents at any given time and 330 clients in communities throughout MN. With revenues at FYE 2017 of over $107 million, much has been accomplished and many have been served through the hard work and dedication of this individual.

His fiscal oversight and management of reimbursement systems has allowed St. Francis to not only grow in unheard of proportions but to also reinvest in each of its' care centers. St. Francis Health Services today has net assets of $65 million.
Luverne's ingenuity resulted in the creation of our care center's beautiful park settings surrounded by homes of those we care for; a community within a community; a reinvestment of close to $100M to provide excellent home-like environments for those we serve. Not just an investment in resident care areas but also the infrastructure to assure that air quality, heating & cooling systems, kitchen & laundry equipment, technology & bathing suites are top of the line.
Luverne's service to LeadingAge Minnesota (industry association) includes two full terms on the Board of Directors, years of service on the Government Affairs Steering Committee, as well as the Reimbursement Task Force and Care Center Cabinet. Luverne also represented LeadingAge Minnesota as a Delegate to AAHSA (LeadingAge National), bringing a rural voice to federal policy development. He has been a faithful and active participant of District C and a key supporter of LeadingAge Minnesota across his decades of service at St. Francis. Luverne will remain in an emeritus CEO role until December 31, 2017. Congratulations goes out to Luverne on his retirement!
Carol Raw has assumed the position of CEO/President for St. Francis Health Services. She started with St. Francis in 1995 as Chief Financial Officer, transitioning to VP of Senior Services in 2003, and Successor CEO in 2015. Prior to her work with St. Francis she worked at subsidiary locations of Browns Valley Health Center from 1982-1992 and Villa of St. Francis Nursing Home until 1995.