We are pleased to announce
Emily Straw
Has Joined Our Team
As Pennington Health Services Administrator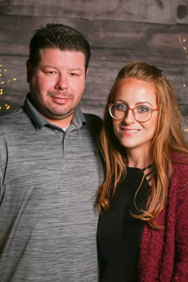 Emily has lived in the Greenbush area since her childhood and attended college at the University of Minnesota – Moorhead obtaining her Bachelor's degree in Health Services Administration and her Administrator's license in 2008. She comes to Thief River Care Center with over ten years of experience as a licensed Administrator.
Emily is a member of the Catholic faith and enjoys serving senior citizens and looks forward to meeting residents of Pennington Health Services. Emily and her husband, Nick, have three children ages 11, 8 and 4. Emily and her family enjoy summertime activities like camping, beach-going and swimming. Emily enjoys reading, baking, and arts like painting.
Emily will begin her duties with Pennington Health Services on February 22nd, 2021. Please help us in giving her a warm welcome.