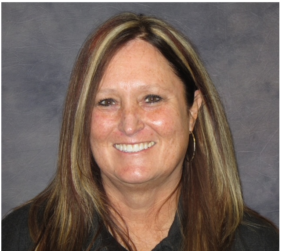 We are delighted to announce Mari Chambers (pronounced Mary) will be joining St. Francis Health Services as our Vice President of Finance and Chief Financial Officer, effective January 31, 2022.
In this capacity, Mari will report to Carol Raw, CEO as a key member of the Executive Leadership Team with governance board responsibilities of strategic and financial direction.
Mari joins us with impressive gifts, education and experience to include her M.B.A. from the University of Phoenix, Salt Lake City, Utah coupled with over 25 years in in all aspects of accounting, auditing, revenue cycle, financial analysis and Financial Leadership.
Mari shared with us that she has 2 beautiful daughters with 5 (soon to be six J) grandchildren. During her free time, Mari and her husband head to Devil's Lake, North Dakota where they enjoy camping, spending time on their pontoon and is endeavoring to learn golf !!
Mari is relocating from Bismarck, North Dakota and has previously resided and worked in Minnesota. She has expressed her eagerness to meet with her Team and contribute immediately.
Please welcome Mari to St. Francis and our team,