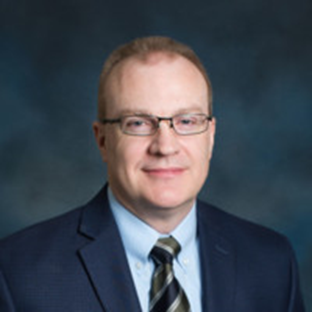 Reed has nearly 30 years of experience as an innovative leader driving business value through the use of technology while also maximizing operational excellence.  For the last 17 years, Reed has been with Ascensus, LLC in various technology leadership roles, most recently as the VP, IT -Corporate. Prior to that time, he worked for Prairie St. John's and MeritCare Health System. 
Reed is a results oriented and highly motivated business professional with exceptional skills at leading technology teams both nationally and globally in organizations of all sizes. He has a demonstrated ability to solve complex issues, envision solutions, set priorities and drive initiatives that align with organizational strategies.
Reed grew up in Medina ND; attended Moorhead Technical College and the University of Mary, holding a BS in Computer Information Systems and Masters of Management (MM). He also maintains active security (CISSP) and audit (CISA) certifications.
Reed is married with 3 children and enjoys spending time with family and his 4 dogs, as well as going on mission trips.
Reed will begin his role as VP of ISS on May 8th.  He can be reached at rphofmann@sfhs.org. Please help give him a warm St. Francis welcome!