A History Of Remarkable Care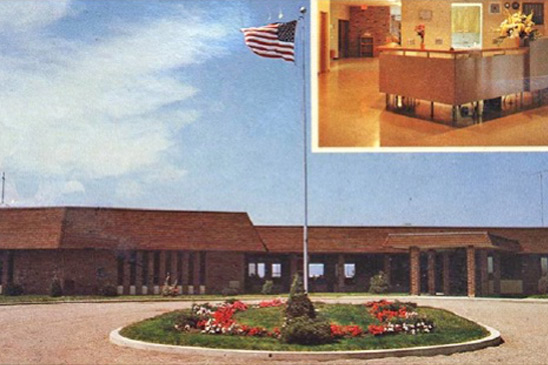 Since its origin in 1963, St. Francis Health Services has provided services to the aging. Presently, the services of this faith-based, non-profit organization include assisted living, home healthcare, a full range of therapies, senior housing, skilled nursing and transitional care, and community and residential services to people with developmental and mental disabilities and mental illnesses.
St. Francis Health Services offers first rate and remarkable facilities served by dedicated and highly trained staff to deliver the highest quality care. The Board of Directors and staff of St. Francis Health Services are deeply committed to meeting the challenge of today's population by providing choice and creative alternatives in the delivery of healthcare services.
St. Francis Health Services began as the Villa of St. Francis in 1963 when it completed its first nursing home. In the last 50 years, there has been steady growth and expansion of services. Here are some of the major milestones in its growth:
In 1984, St. Francis Health Services (SFHS) was established as the parent corporation with the following subsidiaries: Villa of St. Francis, Prairie Land Management, Pioneer West of Morris (which became Prairie Community Services in 1988) and Pomme de Terre Healthcare Foundation.
Years 1985 through 1989 brought ten group homes into Pioneer West, which was transferred to Prairie Community Services (PCS). Also in 1989, the Longfellow School property in Morris was purchased and deemed to be the future corporate office.
1990 brought in two more PCS group hopes and SFHS purchased its second nursing home, Browns Valley Health Center.
Years 1991 through 1995 there was much growth with the addition of 14 PCS group homes, the purchase of a third and fourth nursing home, Franciscan Health Center in Duluth, and Leisure Hills Health Center in Hibbing, now Guardian Angels Health & Rehabilitation Center.
Years 1996 through 2000 spurred even more rapid growth in facilities and service offerings with the addition of three nursing homes, three assisted living operations and two Alzheimer's units developed.
In the last 14 years our growth has ramped up even more. Six new nursing homes were acquired, 25 major improvement or addition projects, three new assisted living facilities developed or acquired and nearly 50 group homes were developed.